Customers
How The Alpine Center Has Monetized Telemedicine Visits With MoonClerk
Dodd Caldwell
September 14, 2020

Dr. Christopher Fox, owner of The Alpine Center, talks with us about how he has used MoonClerk to start and grow the telemedicine side of his endocrinology clinic.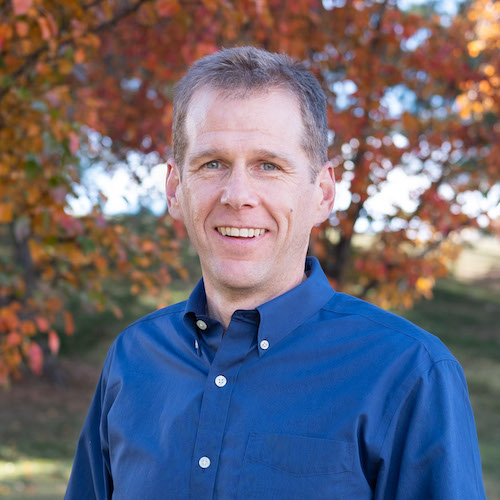 Can you tell us a little about The Alpine Center?
We are a medical clinic in Superior, Colorado with a specialty in endocrinology. We help people with diabetes, pre-diabetes, weight issues, thyroid issues ,and other hormonal problems to live at their best. We have a strong focus in prevention, healthy lifestyle, and thoughtful use of medication when necessary.
What are your day-to-day responsibilities?
I am the owner and physician in the practice.
How did The Alpine Center get started?
The Alpine Center (technically the Alpine Center for Diabetes, Endocrinology, and Metabolism, PC) opened its doors in 2019 as my response to negative trends I was seeing in the healthcare industry. Specifically, we wanted to bring the focus back to people and helping them achieve meaningful results while also treating them like they matter. With the trend toward "corporate healthcare" driven by large companies, we feel it's important for people to be seen, heard, valued, and understood.
What have been some key factors in your clinic's success?
People are hungry for patient-focused healthcare - to have providers that know them as people, and who make recommendations accounting for their individual circumstances, values, and preferences.
What do you use MoonClerk for?
We use MoonClerk primarily to take payments for telehealth visits - a part of our business that has grown tremendously since COVID-19 entered the scene. We also recently started using MoonClerk for recurring payments for our diabetes remission program, and it has greatly simplified the payment process.
What made you finally decide to use MoonClerk?
I'd used MoonClerk once before when we were taking payments for bone density procedures (a service we no longer perform) and the technician didn't have convenient access to our credit card machine. It was super easy to set her up to take online payments right at her desk.
What was your experience when getting started with MoonClerk?
MoonClerk is very easy to use and customize. I am fairly tech savvy, and I find it super easy to navigate, edit, and implement payment forms.
What do you like about MoonClerk?
The ability to automate payment forms online allows us to collect payments before one of our providers sees a patient, maximizing the time we get to spend focusing on their health. We also love the ability to do partial refunds, which comes up when folks pay more than the copayment required by their insurance.
How has MoonClerk helped your business?
Since March, we've received almost $20,000 through MoonClerk for telemedicine visits - a revenue stream that didn't exist for us before that time.
Would you recommend MoonClerk to others? If so, why?
I would definitely recommend MoonClerk. It is a reliable, easy to use service that is a great value.