Customers
How The Baby Bathwater Institute Uses MoonClerk To Accept Recurring Payments Without Any IT Staff
Dodd Caldwell
July 21, 2020

Michael Lovitch and Hollis Carter, founders of The Baby Bathwater Institute, talk with us about how they use custom MoonClerk payment forms to accept payments for their events without having to hire an IT staff.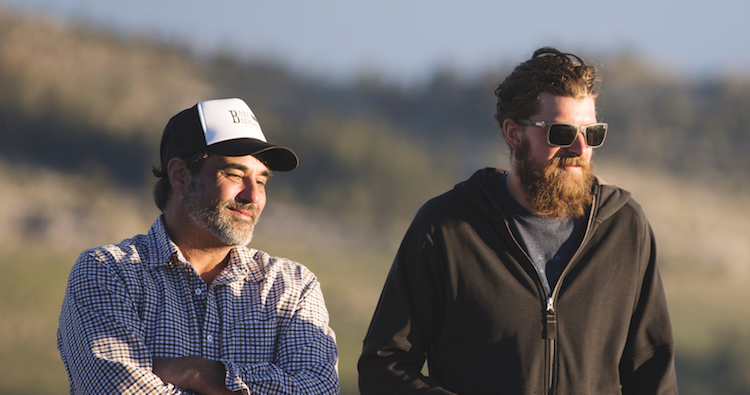 Can you tell us a little about what The Baby Bathwater Institute does?
We throw events and masterminds for entrepreneurs who: are nice folks, actually care about their customers, and have unique personalities. Having come from small towns, we only allow people who would get along well in a tight community where people actually do what they say and support each other. And can, of course, have a really good time.
We look at the distinction between the baby and the bathwater and how it applies to our entrepreneurial world.
What are your day-to-day responsibilities?
We do interview calls, work with the venues, work with speakers, facilitate relationships for our members, create content for our members – all under the framework of more baby, less bathwater. We keep a pulse on the market and stay informed about what's happening in the digital marketing world.
We also take people out for nice dinners and all-nighters on a regular basis.
How did you get started?
We were long-time drinking buddies and we eventually got sick of splitting bar tabs. The only way to get a credit card together was to start a company… Thus, The Baby Bathwater Institute was born. We threw our first free dinner party on Halloween of 2014. Shortly thereafter in February of 2015, we threw our first all-inclusive 4-day event and the event business snowballed from there.
Then we rolled out a membership program for a select group starting in August of 2016. Now we have 50 member companies including: The Bulletproof Executive, Mountain Standard, and Esther Perel (author of the New York Times best-selling book "Mating in Captivity").
What have been some key factors in your organization's growth?
Word of mouth has been big for us. We throw what is considered the best event for entrepreneurs in the space: The Baby Bathwater Institute. It is superior because we actually curate the people, hold it at a private mountain with a ski resort, provide everything including room, food, alcohol, music, and the freedom for our attendees to do what's right for themselves.
In short, we have the best "Set and Setting" with the right group of people. These are people who are givers, not takers. We restrict who we allow into our world, so the people end up making the product. By creating the right environment for our people, they're able to make magic.
We like to say that we have the best ingredients in the stew, and the best pot to cook in.
What do you use MoonClerk for?
We use MoonClerk for accepting payments for our events, membership, and other offerings.
Before MoonClerk, did you use another payment system?
We had used many other systems in our different businesses, but MoonClerk was the best option we found to make custom recurring payment forms on-the-fly.
The other options we explored were too hard and confusing to use, had terrible customer service, and/or required an IT department. That slowed down our progress and the most important part of business: getting the money.
What do you like about MoonClerk?
We have a lean team with no IT staff, but we're still able to quickly and easily create custom payment forms with MoonClerk. Also, MoonClerk has stellar customer service. They offer one of the only honest customer service experiences with no excuses or bull.