Customers
How Using MoonClerk Has Helped PBMA Grow Its Membership
Dodd Caldwell
July 21, 2020

James Stanfill, president of The Professional Bicycle Mechanics Association (PBMA), talks with us about how using MoonClerk to accept payments as well as PayPal has allowed him to grow membership in his organization.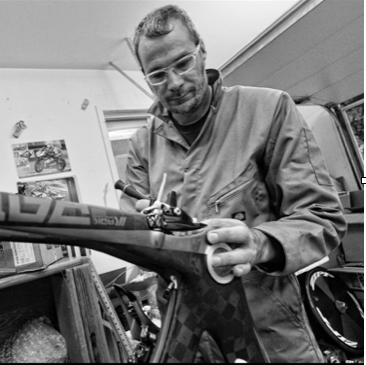 Can you tell us a little about PBMA?
The Professional Bicycle Mechanics Association (PBMA) is a newly formed trade organization focused on education, advocacy and promotion of bicycle mechanics.
What are your day-to-day responsibilities?
As the president of the association, my day-to-day responsibilities encompass many things including building our website, visiting partners, handling phone calls and meetings, and even working on bikes!
How did your organization get its start?
The PBMA began just over a year ago as an idea. Today we have 700 individual members and nearly 200 business partners.
How did you get started with PBMA?
I am one of the founders of the PBMA. It began as a thought and as I reached out to a few people whom I felt had similar beliefs we began to look deeper and harder at making something real.
What have been some key factors in your organization's growth?
The internet has certainly helped. As more consumers are purchasing everything online there is an important need to ensure they have people and places to find service, ask questions, and gather additional information.
What do you use MoonClerk for?
We use MoonClerk for any type of payment – from our webstore to membership. With these, the user has the option to pay with PayPal or a "standard" credit card payment, which is the MoonClerk interface. For our technical workshops, all payments are 100% processed by MoonClerk. We explored building our own portal with the payment processor, Stripe, but decided MoonClerk was an easy and practical solution.
Before MoonClerk, did you use another payment system?
We used PayPal exclusively before discovering MoonClerk. We still use PayPal, however, their lack of form builders and their focus on buttons was a real drawback. We actually had people who wouldn't join the association because of the singular PayPal payment option.
What made you decide to use MoonClerk?
We choose MoonClerk for its ease of integration and simple form builder. It saves us a lot of time.
What was your experience when switching and getting started with MoonClerk?
As with anything, we made a couple mistakes but it was way easier to fix than diving into a self-built payment portal and tweaking that!
What do you like about MoonClerk?
MoonClerk is simple, quick, easy-to-use, easy-to-integrate. It's a time saver.
How has MoonClerk improved or helped your business?
I'd estimate 1/2 of all our transactions are now processed through MoonClerk.