Business
7 Law Firm Marketing Strategies To Take Your Practice Up A Notch
Dodd Caldwell
July 21, 2020

Gone are the days when all attorneys had to worry about was representing their client effectively. Opening your own practice can be confusing, daunting and expensive. You've spent countless hours in law school or even practicing law, and being an attorney probably comes second nature if you've decided to venture into owning your own practice.
On the other hand, marketing that practice is completely foreign to you. How do you keep the money coming into your business? How do you attract clients to hire you? How do you grow your practice? These are all topics that were likely never taught to you over the course of your training as an attorney.
While hiring a marketing professional for your law firm can be advantageous, it can also be extremely expensive. There is no need to spend significant amounts of money marketing your law firm when several strategies can be put into practice on your own. Certain strategies could be more beneficial to specific practice areas, but below are multiple marketing strategies that could work for any law firm.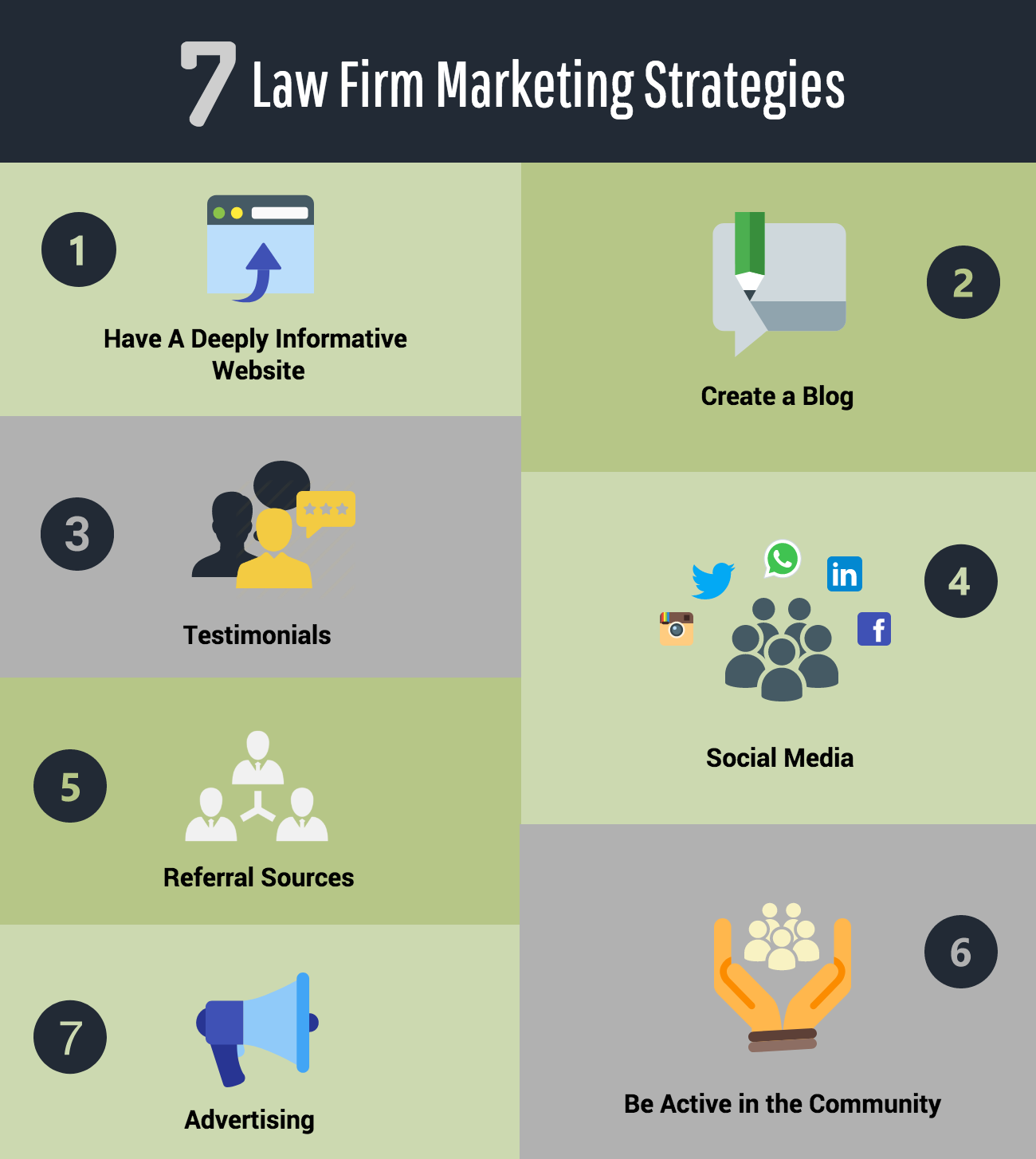 1. Have A Deeply Informative Website
Nowadays you absolutely cannot operate a business without having a website. Not only is having a website essential, but having a great website is what will bring in new clients. Today, if your firm doesn't have a website, it tends to show that you're not living in the current times and your firm could get dismissed for their lack of an online presence alone.
While just having a website isn't the only online marketing tool you should use, it will help your firm. Potential clients want to research prospective lawyers and make sure that their lawyer is competent in the practice area that they need, before they decide to hire one.
Your website needs excellent content and to provide significant information regarding your practice areas, so a prospective client can see whether their case is something that you are experienced with. Not only should the website state that you are experienced in that area, it should have content regarding that area of law, including articles and blog posts.
Your website should also include detailed biographies of all attorneys practicing law in your firm, with a picture so your prospective client knows who would possibly be representing them.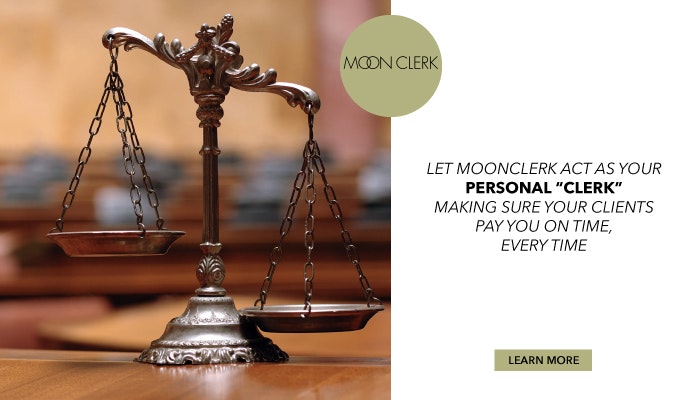 People like to put a name to a face when hiring an attorney to represent them. You should also get your website linked to online legal directories where a large number of prospective clients will be searching for attorneys.
Remember, potential clients want to know what you can do for them and why they should trust your firm. Detailed information can create that trust.
Building Your Site
There are many valuable resources to help you create your website. Squarespace and WordPress are great resources to help you build your website, and there are pros and cons to each site.
Squarespace is easy for beginners to use as they have hundreds of customizable templates that you can drag and drop content into the website and don't have to spend a long time learning the ins and outs of wordpress. Wix is another simple option for creating a beautiful site using a drag and drop method.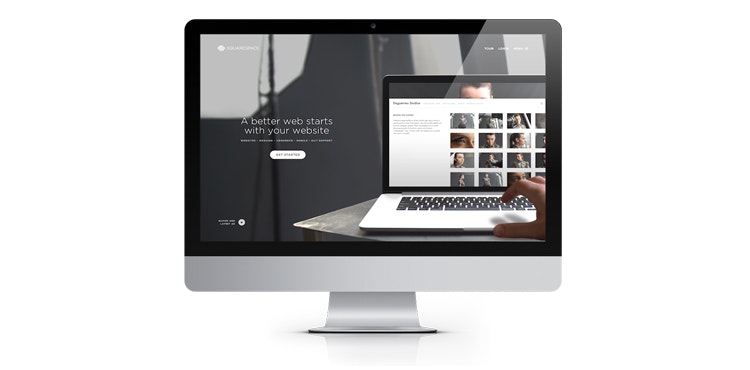 WordPress is a lot more powerful and has a low cost but there can be a steep learning curve when first using the platform. If you don't know much about website building, you may be better off with a drag-and-drop builder. It's really simple to build sites using the drag-and-drop systems.
Another option is to hire a company that specializes in building legal websites such as EverConvert.
If your law firm is the type to accept retainer fees from your clients, you can offer them easy access to payments right on your website. This adds a level of convenience many people could be looking for while decreasing administrative time spent in your law firm.
2. Create a Blog
This ties in closely with having an informative website.
Having high quality, relevant, up-to-date content for your website is one of the most important strategies for utilizing your website for marketing purposes. Adding a blog to your website can help you provide a significant amount of quality content for your clients and prospective clients.
(In case you're wondering, WordPress, Squarespace, and Wix make it really easy to blog.)
The law is ever-changing and by writing about those changes and what they mean for your clients and prospective clients, you demonstrate that your firm is current and relevant.
If you are a family attorney, you could write about a new law that passed in your state regarding divorces. If you practice personal injury law, you could write about large settlement amounts that your firm reached. Your goal is to provide your clients and potential clients with all the information they need to stay on top of important information.
You can hire a marketing firm to help you with Search Engine Optimization (SEO) to bring your blog to the top of a Google search when someone is searching for that specific topic. You could even hire a company to create a blog for you.
If you don't have the time to write the blog yourself, there are many companies such as NextClient and Law Blog Writers that for a fee, can ghostwrite consistently good blog posts for your website
If someone needs an attorney for a particular issue that you have blogged about, a quick Google search could take them straight to your blog and then straight to your website. This will demonstrate your knowledge in that particular area and lead to their possible retention.
3. Testimonials
One of the most effective ways to bring in new clients is through positive word-of-mouth marketing through friends and family. Word-of-mouth marketing has been shown to improve marketing effectiveness by up to 54%.
Making sure your current clients are happy during your representation of them can lead to new business. Prospective clients want to know that their attorneys have been successful in obtaining good results for their clients.
One way of showing this is by asking current clients to provide testimonials on your website regarding their success stories. Make sure to only ask clients that you believe will prepare a very favorable testimonial.
A favorable testimonial will include a narrative of their experience as well as highlighting specific elements of service that they received from your law firm.
Additionally, if you have happy clients you can also ask them to leave positive reviews on Google. When businesses come up during Google searches, it displays the ratings for that business. By accumulating positive reviews, you demonstrate your success to potential clients.
If a client is happy with their representation of your attorneys, they will likely be happy to share that success with the world.
4. Social Media
A 2013 ByField Consultancy survey shows that over half of 101 law firms surveyed won business through social media interactions, yet hadn't fully integrated social media into their marketing strategies.
If your law firm does not have a social media presence, you are missing the chance to reach a huge audience. The ins-and-outs of social media marketing for law firms can be pretty extensive.
Make sure that you refrain from posting any false or misleading statements about your law firm.
Don't misrepresent your specialty areas.
Do include links to your webpage and news articles regarding success stories of your firm.
When practicing in social media marketing, it is important to follow your local jurisdiction's rules and regulations in order to avoid landing in ethical trouble. Check the American Bar Association for more details and tips regarding the social media marketing of your firm.
To start out, your firm should create a social media plan and execute it accordingly. Start out by setting measurable goals, such as learning the different platforms and what type of content works. You should also use a routine. Set aside a certain amount of time each week to continually update and post to your social media accounts. Using a variety of social media platforms such as LinkedIn, Facebook, or Twitter can be very useful in securing views from a wide array of prospective clients.
If you have trouble posting to all the different social media sites, consider using a scheduling tool like Hootsuite, Buffer, or PostPlanner.
Having a social media presence can also increase word-of-mouth referrals. By noticing they have a common connection with your law firm on social media sites, prospective clients can reach out to your connections and ask about their experience as a client of yours.
5. Referral Sources
Clients are not the only available referral source out there. Making connections with other companies and people in your community can lead to a large source of referrals.
For example, if you are a real estate lawyer, befriend local realtors, brokers or mortgage companies. These companies will all have clients looking for a real estate attorney. Offer to refer them business if they do the same. Building a relationship like this could be beneficial to both of you.
If you are a law firm that specializes solely on family or criminal matters, reach out to a real estate law firm and build a similar relationship with them. People that are buying houses often need attorneys for other matters and vice versa. Both law firms could profit off of this mutual relationship.
If you can't network in person, consider reaching on social media networks, especially LinkedIn, which focuses on professionals.
6. Be Active in the Community
Becoming active in the local legal community is important to establish yourself in your field of practice. You can do this by joining different local bar associations in your city.
While joining a local bar association can help with your relationships with other lawyer referrals, it is also a good idea to join local organizations and trade associations that are not solely legal in nature.
By joining a group such as a young professional's group or a small business association in your community, you can build connections with prospective clients. Target groups that would contain the most potential clients for the type of law firm that you operate.
For example, if your law firm advises small business owners on problems, try joining the local small business groups. If you are a real estate attorney, try joining local real estate associations. These groups often have mixers where you can introduce yourself and your law firm to members. You should also go one step further and join the association's boards to become more active and increase your presence with other members.
7. Advertising
Certain law firms could actually benefit from spending money on advertising. For example, a single case for a personal injury law firm or employment law firm could bring in a significant amount of money since your law firm takes a certain percentage of the settlement or award.
This strategy might not be beneficial for a family law firm or business law firm, as the fee is generally fixed per hourly work or transaction.
If you are a personal injury law firm or employment law firm, options for advertising are endless. Consider advertising on billboards throughout your community. You could also record advertisements for radio or television. These ads could target people looking for attorneys that wouldn't normally be reached through word-of-mouth referrals and is generally inexpensive compared to other types of advertising.

You could also pay for Pay-Per-Click (PPC) advertising. This type of advertising works in a unique way and the price for this advertising fluctuates greatly. In general terms, you pay for the click based on how competitive the word is. In other words, if a lot of people are trying to get clicks for the same search terms, you're going to pay more. However, although you may end up paying more, you can also target people very specifically.
Whenever someone searches for something such as "Personal Injury Attorney Houston," Google will display your firm in an advertisement for the searcher to click. You pay for each click that the advertisement generates for you.
On Facebook, you can even target certain demographics such as age ranges and geographic locations. You could target certain individuals that reside in the cities in which you have a law practice. You could also target those who have an expressed interest in a particular type of lawyer, or an age that is vulnerable to particular troubles.
The options for advertising for a law firm are endless and can be overwhelming at times. You could hire a company like EMC Advertising that specializes in advertising and marketing for law firms. They can help with the general marketing of your law firm as well as building television commercials that suit your firm's needs.
This strategy can be very costly, but worth it if you have a great website that can convert a lot of clicks to actual clients. It is very easy to measure the effectiveness of this type of advertising on your business making it easy to gauge if the money spent on marketing is worth it in the end.
Conclusion
As you can see, there are many different marketing strategies that your law firm could use to bring in new clients. The most important thing is to put them to practice. Once you begin to use these strategies, it will be easy to see the difference in how your law firm's presence is more visible to prospective clients.