Product
New Feature: Sell Access To Zoom Calls, Chat Communities, And Other External Links
Dodd Caldwell
June 15, 2020
We've just launched the ability to sell access to any external link (URL) of your choosing through our Digital Delivery extension. This new functionality allows you to sell access to one-on-one coaching calls, group calls, private chat communities, and digital files stored on third party systems.
For most use-cases, you'll probably want to provide access to links/web addresses that aren't published publicly.
These could be links to:
Pre-scheduled, online one-on-one or group calls from services like Zoom or Google Meet.
Digital assets uploaded to cloud services like Dropbox.
Any other web address you'd like to provide
So, for instance if you're wanting to sell access to a group Zoom call, you'd want to schedule a meeting in Zoom and then use the link for that specific meeting as the "Product" you're selling in our Digital Delivery extension.
Once you have added the external link as a "Product" to a package you're selling, your payers will be able to access it along with the other digital products in the Package: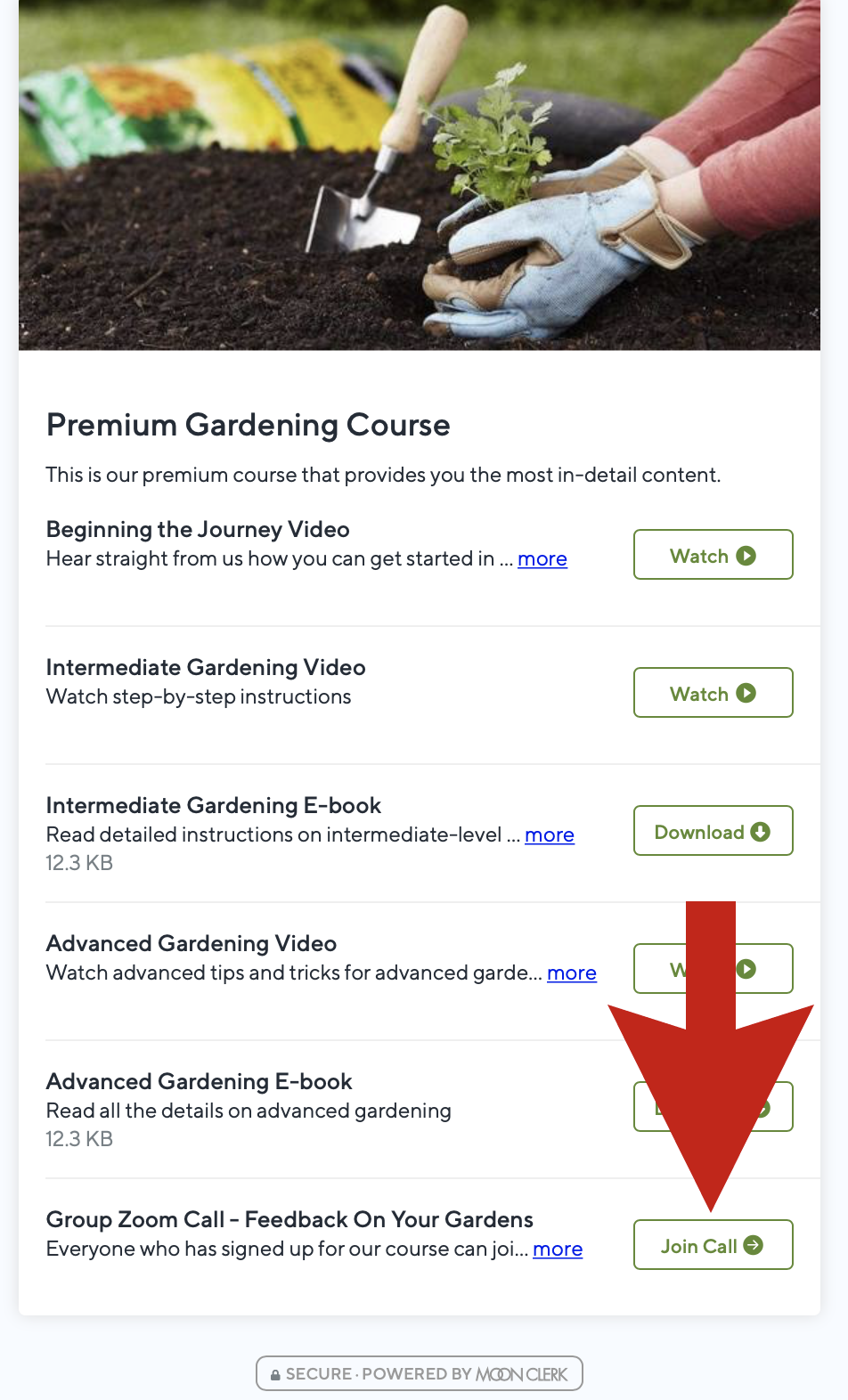 Cost
This new feature is included in our flat $15/month Digital Delivery extension. Learn more about Digital Delivery.
Help
To learn more, you can read our step-by-step instructions on how to sell access to external links in our Help section. Also, feel free to reach out to us directly.
Add the Digital Delivery extension to your MoonClerk account now!