Business
16 Powerful Social Media Strategies For Churches
Dodd Caldwell
July 21, 2020

There are many ways to effectively communicate within and about your church, but in 2017, there's no arguing that one of those ways should definitely be through social media. Since the mid-2000s, social media platforms have changed the way that society interacts with and spreads information, and without it, a church will be pretty limited in their own success as communicators.
That said, it can be somewhat daunting for a church to actually put this into practice, and many have done it poorly, or ineffectively, making it clear that some guidance in this area can be extremely helpful.
The good news is, you don't have to be a technological trailblazer to put some effective social media strategies into practice.
No matter your church size or demographic, here are some 16 powerful social media strategies that can help you use those platforms smartly and effectively.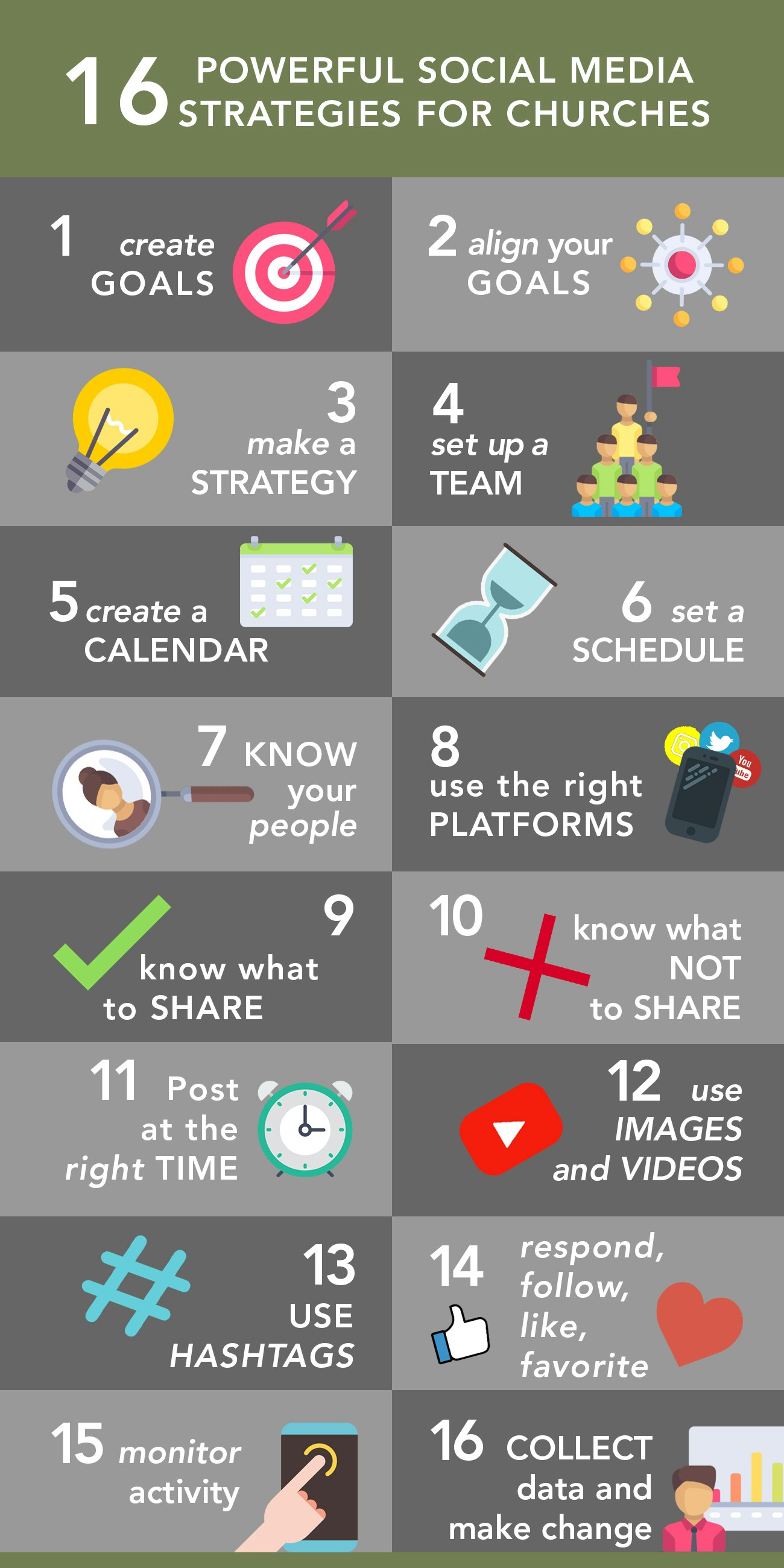 1. Create Goals
As it is when you embark on any new project, the best thing you can do is create goals before you begin. Goals are NOT strategies. The strategy is the plan to achieve the goal. It can be tempting to try and come up with strategies first, but this will quickly derail your effectiveness.
Goals should be specific. Rather than say, "We want a greater online presence," say, "we want at least 50% of our congregation involved in our Facebook group by this date." The greater the specificity, the easier it is to keep track of and meet goals.
Goals should also be geared toward solving some problem that you see within your current communication scheme. Goals aren't effective if they don't improve the current status of the church. And that being said…
2. Align Your Goals
Your goals should reflect the overall vision of your church. As with any ministry within the church, things can become disjointed when leaders and staff don't work together toward the same purpose.
What is the stated vision of your church? What have your leaders forecast? Do you lean heavily on mercy ministries and caring for the poor? Do you have strong Bible study groups? Is your church trying to be strategic about its position within the community? Looking to raise funds for a project or building?
The goals of the church should inform and direct the goals of your social media presence.
3. Make a Strategy
Now that you've established some goals, it's time to come up with a strategy. A strategy is simply a plan that will enable you to work toward and achieve your goals. Strategies should include
Individual plans to meet each goal
Schedules (including meetings!)
Deadlines
A budget
Assigned tasks
A carefully crafted team
An example of a strategy might look a little something like this:
You have a goal of increasing your Facebook and Twitter traffic to 100 members/followers in 3 months. You recognize that Facebook and Twitter are different, so you assign Facebook to a young mom on your team who is active on Facebook and familiar the way it's used. You assign Twitter to a young man or woman on your team who is similarly active.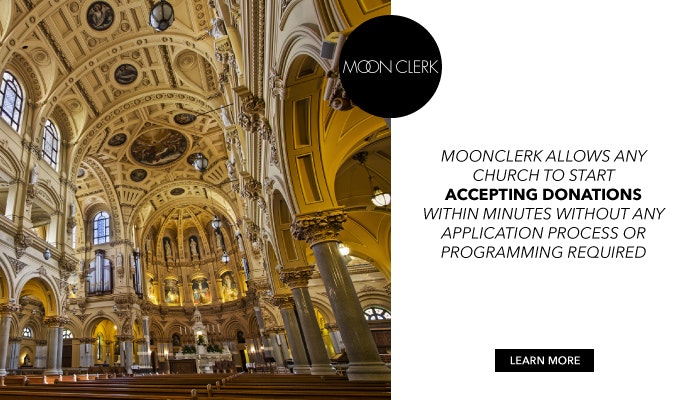 From here you decide that each member will post once a day. You assign a specific time of day for these posts to happen, and come up with some topics to tweet/post about. If necessary/possible you budget some funds toward boosting your Facebook posts.You plan to check back in once a month and see how things are progressing.
At the end of the three month period, you meet as a team and discuss which posts got the most traction and why, as well as whether or not you met your goal, and where to go from here.
4. Set Up a Team
It may be that there are not enough people to create a team around the goal of improved social media presence. In which case, get the best guy or gal on the job that you can find. But if at all possible, it's better to have a handful of people, and here's why.
As you'll see in the next few points, there are ways to automate your social media presence. However, there are some things you cannot automate, and the best thing you can do is make sure things aren't slipping through the cracks.
This requires people with their eyes on your accounts, responding to and interacting with followers and group members.
Ideally, you will have team members who are especially familiar with a particular platform/demographic. Each platform will cater to different types of person, and you're best able to reach those types with those who are familiar with them on your team. As a rule of thumb, the following platforms are popular with these specific demographics:
Facebook: Women in their 30s and 40s and an increasing contingent of older users (50+)
Twitter: Men in their 30s and 40s
Instagram: Young moms and women in their 20s
Snapchat: Teenagers

5. Create a Calendar
Part of aligning your social media goals with your church's overall goals will be making sure your online presence reflects the calendar of your church.
Is Easter weekend approaching? Plan for tweets and posts to go out weekly and then daily as you lead up to that weekend.
Are Bible studies about to kick off? Don't miss the opportunity to make your members, and by extension, the community, aware.
Or maybe you're beginning a fundraising campaign? Make it easy for people to donate by reminding them using social media.
By creating a calendar you can ensure that you are maximizing your ability to keep people in the loop.
6. Set a Schedule
There are arguments against setting an automated schedule for your social media accounts; namely, that it's impersonal and doesn't engage people as individuals. However, a set schedule keeps your calendar moving and makes it possible for you to have a daily presence, which automatically boosts online involvement.
By regularly tweeting and posting, you plant your church in the minds of your followers, and make it more likely that you will reach them. You may want to have a verse go out once a day, a link to the sermon on Mondays, and so on.
One caution, though. Keep aware of current events and news. A poorly timed tweet in the midst of an international crisis could lead followers to believe you are apathetic or tuned out.
7. Know Your People
It can be easy to cater to the church you want to become without thinking of the church you already are. It is so important to think about what the actual makeup of your church is.
For example, if you have a fairly young church, with a lot of college students and singles, Facebook may not be the best venue for you, as Twitter and Instagram are more popular for a younger age demographic.
Conversely, if you've got a lot of mothers with small children in your church, Facebook is exactly where you want to be.
Always keep the people of your church in mind as you set your goals and create your strategies.
8. Use the Right Platforms
Facebook, Instagram, and Twitter are the three most well-known social media platforms and are the right place to start. Here are a few things to note about each of these:
Instagram: This is an image sharing app, and is most popular for people in their 20s or 30s, and more particularly, women. That doesn't mean it's limited to that demographic, but that's a good statistic to know.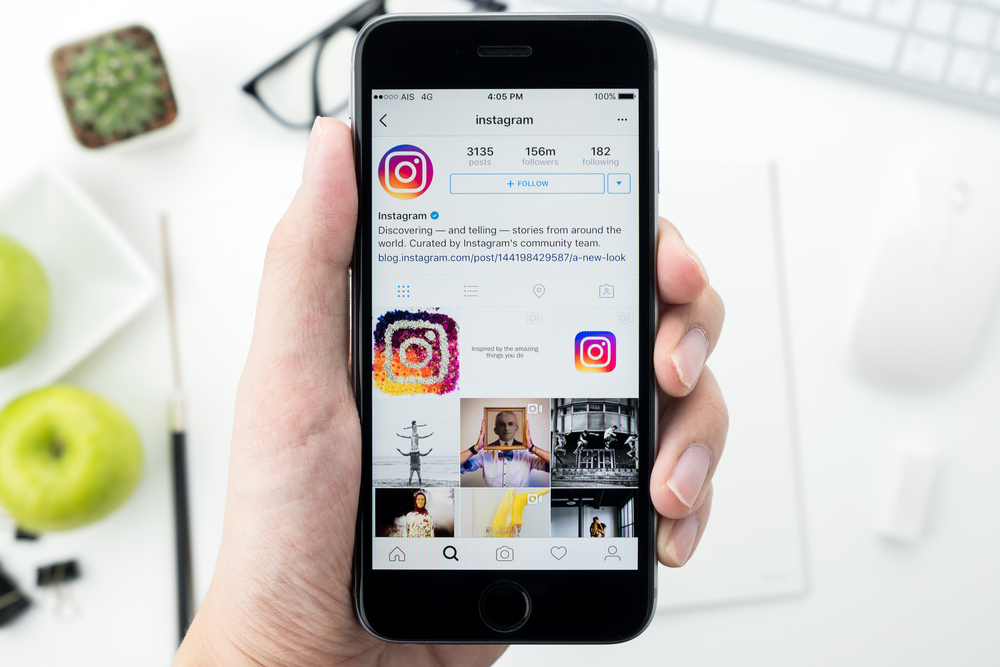 Because Instagram is all about the image, this is a great place to share pictures from events, as well as graphics that promote future series or events.
Twitter: Twitter is known for its limited space – only 140 characters – and of all the social media platforms, is the one men will most likely gravitate toward.
Really, you'll want to share the same things here as with other platforms, and we recommend you keep it short even if you're not on Twitter. The longer the post, the less likely your followers are to read it.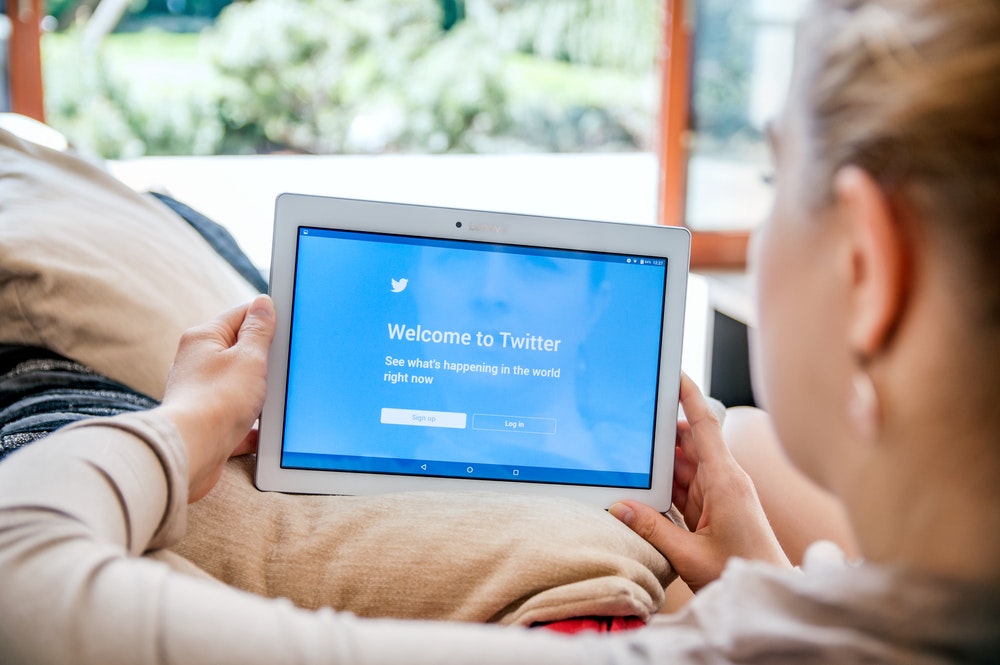 Facebook: Facebook is sort of where it all began, but it has changed a lot over the years. It's definitely the most likely place to find the older folks from your church, as well as young moms.
One of the values of Facebook is that it offers more than just a place to post and share information. You can also form individual groups for the individual ministries at your church, so that people can join and share within their more specific community. Create groups for women, men, small groups, children's ministry, and so on. Just be sure to have them monitored carefully. But more on that later.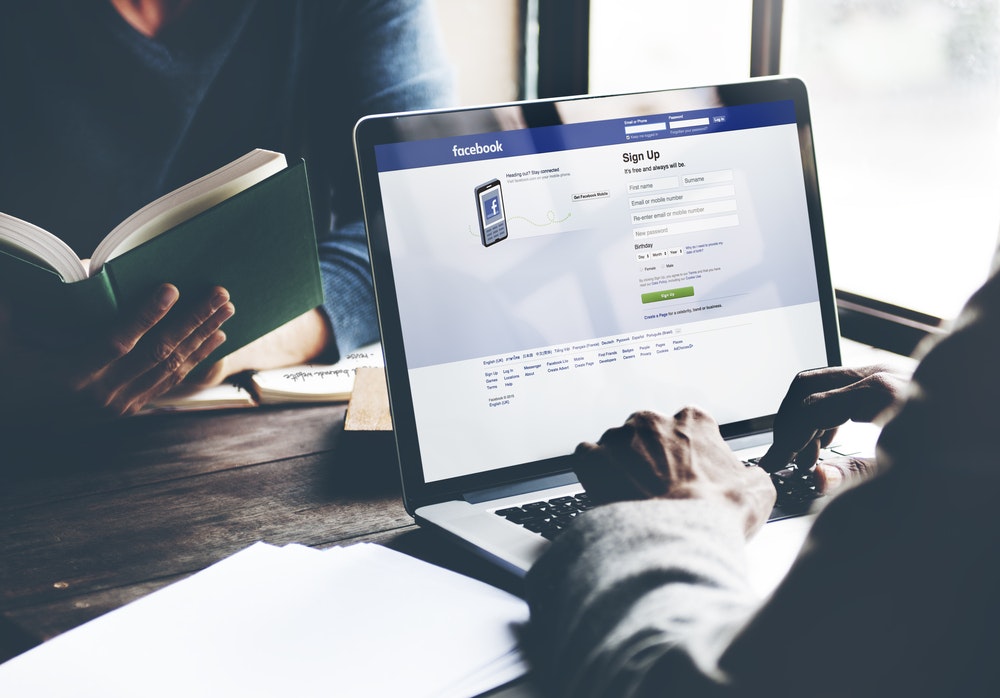 These three are the most popular, but you may want to invest a little time and energy in these as well:
Snapchat: Snapchat enables users to post a video or photo that will appear for a limited time before disappearing. This is an incredibly popular social media platform for teens, and if you are looking to reach your youth group via social media, don't dismiss Snapchat as an option.
Youtube and Vimeo: Youtube is everywhere. Almost anytime you click on a video on any blog or feed, it takes you to Youtube, and if not, it takes you to Vimeo.
It is easy to create a Youtube account for your church, and to create the privacy settings you think best (you may only want church members to be able to view videos). Videos can be a really great way to share personal stories, as well as to use humor to reach people.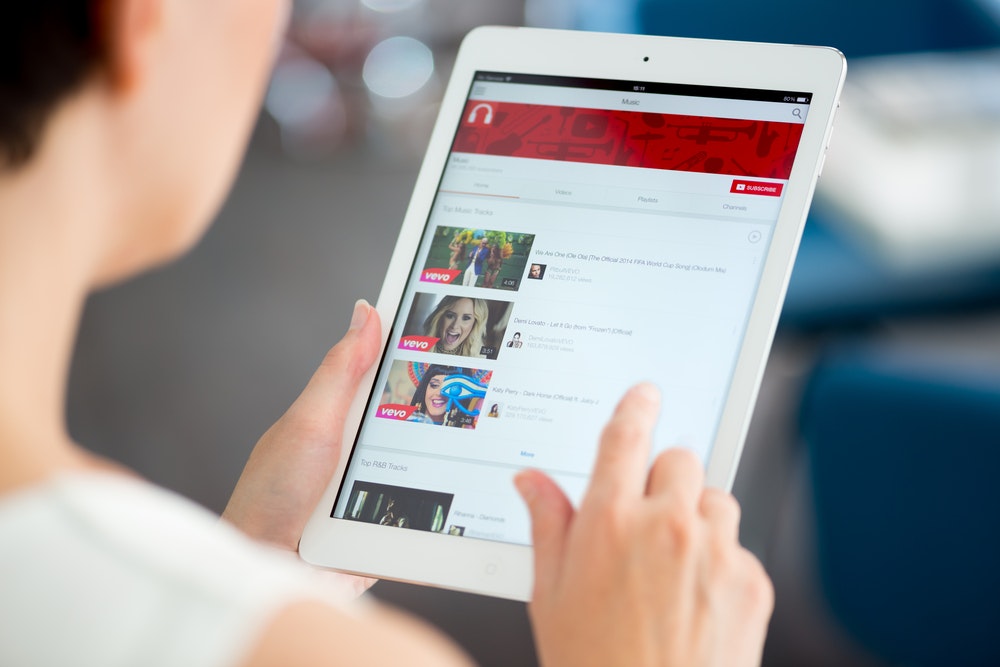 9. Know What to Share
To start with, you'll want to share sermons, church events, and any other pertinent information to the life of the church. After this, what you share will depend quite a bit on your audience, but here are a few ideas:
Daily scripture
Links to resources (books, previous sermon series, devotionals)
Photos from regular meeting times and special events
Highlights of important causes and events within the community (Walk for Life, city festivals, that sort of thing)
Responses to important current events
10. Know What NOT to Share
It's good to be honest and open about who you are and what you believe. But it's also important to recognize the limitations of social media. It is not the place for hotly debated social issues or self promotion (all evidence to the contrary). If your church is going to be a positive presence on social media, be careful about the following:
Anything that promotes a particular leader based on personality. This creates a culture around that person, rather than the church itself.
Controversial statements about political beliefs. It's not wrong to care about these things, but social media is almost never the place to get into a conversation about it.
Photos of members of your church without their permission, particularly children.
11. Post at the Right Time
Believe it or not, there are actually ideal times to post and share, and you'll have the greatest impact if you are aware of those times. For example, a lot of people glance through their social media fields for a few minutes right after waking up, so early morning can be a good time to tweet.
It's also recommended that you write posts either a little before or after the hour, the reasoning being that people are often just getting out of or about to go into meetings, and glancing at their phones for a few moments.
Of course you'll want to track activity once you've begun using social media platforms and this will help you gauge the best times for your own church to be posting and sharing.
12. Use Images and Videos
Not only Instagram posts, but Facebook and Twitter posts, as well, have a higher rate of sharing and liking. People are drawn to something they can see or watch, and less likely to pause for words alone, such as a quote or a link.
Even if your post doesn't necessarily need an image, you can boost interest by including one. Consider using a simple graphic from a sermon series, or even a text image, such as a simple graphic reminding members to sign up for online monthly giving.
13. Use Hashtags
Hashtags are a way to both encourage sharing and later track activity on your social media accounts. Using a hashtag for an event or perhaps even the name of a sermon is simply a way to give people an easy way to let others know where they are and what they're a part of.
It also enables others to search by that hashtag, so that they can see all posts related to that hashtag at once.
For example, say you have a men's breakfast a couple times a year. You can post about that event with the hashtag #[nameofchurch]springmensbreakfast. Using this hashtag, men can tweet quotes and images from the event, sharing it with both each other and those outside the church.
14. Respond, Follow, Like, Favorite
One of the best ways to get people excited about what you're doing is to truly make it a social activity, and not just in name only. When people follow, mention, or contact you on your social media platforms, your response can boost their own interest, as well as the interest of others.
If someone asks a question, respond quickly. If they post something about your church, like or favorite it. If someone follows you, as much as you're able, follow them in return.
15. Monitor Activity
As mentioned before, it is important to carefully monitor all activity on your social media feeds. This goes back to the need for a group of trusted people on your church's social media team.
Agree, as a team, to the types of comments and activities you will allow, and which ones you will delete. Be prepared to graciously explain deleted comments to those who made them. If you go into your social media adventures without a plan for this, things can get disastrous pretty quickly.
16. Collect Data and Make Changes
What will that team of people do when they come back together to meet? You'll figure out what works, and what doesn't. And the way you do that is through data collection and analysis.
Once you have the actual facts, you can make changes accordingly. The average person actually has no clue how to do this, but thankfully there are a few really helpful resources that can make it possible for you to do this with ease and success.
Buffer
Buffer is social media management software that offers up to 2,000 scheduled posts per linked account, RSS Feed integration, and analytics that will enable you to really know what's effective and what's not.
Starting cost for small businesses is $99/month and allows up to 5 team members. However, there is an option for $10/month that offers 10 social profiles/platform and 100 scheduled posts/profile. They also offer a 14 day free trial so you can make sure it's what you're looking for.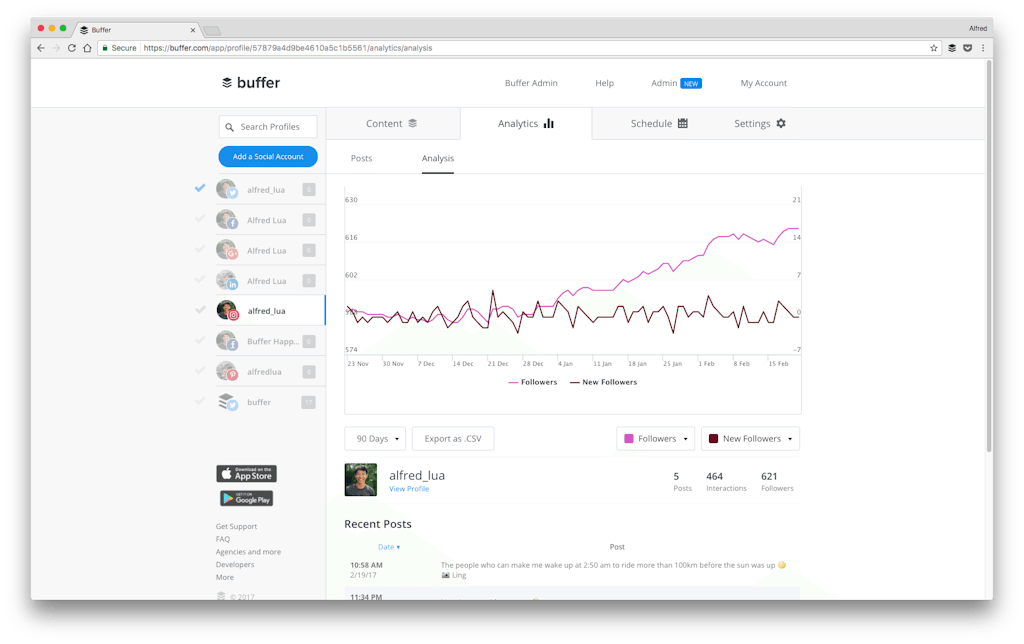 Hootsuite
Like Buffer, Hootsuite allows you to manage all of your social media accounts in one place. Their team plan offers analytics, a custom branded URL, team assignments, and social media certification. Like Buffer, this plan is $99/month, but it does only allow for 3 team members. They also offer a 30 day free trial.
Sprout Social
Sprout Social offers similar social media management options to Buffer and Hootsuite, including an all-in-one social inbox, tasking & social CRM toolset, and group, profile & post-level reporting. They also offer a 30 day free trial, and a $99/month premium account.
A bonus on Sprout Social is that for those just starting out they offer a standard account for $59/month, which can introduce you to social media management at a lower cost before you dive in.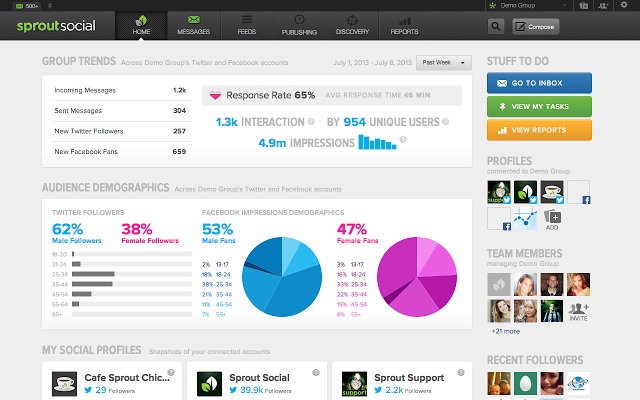 Conclusion
Using social media as a tool for your church's communication is a lot of work, but definitely worth the effort. You're able to reach more people, more easily than ever before. With this list of strategies you can be well on your way to social media success in no time.