Customers
Why Collective Office Chose MoonClerk To Accept Coworking Payments Instead Of An All-In-One Software Solution
Dodd Caldwell
July 21, 2020

Brandon Hensley, founder of Collective Office, tells us why he decided to use MoonClerk to accept recurring payments from the members at his coworking facility instead of trying to us an all-in-one software solution.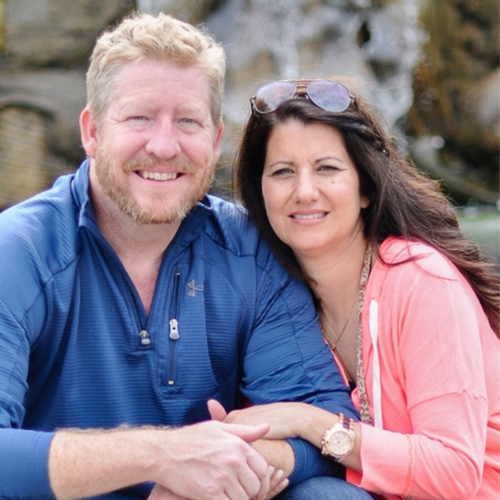 Can you tell us a little about Collective Office?
Collective Office is a coworking space that provides creative workspace for teams and individuals on a month-to-month membership basis.
What are your day-to-day responsibilities?
Collective Office is just one of my companies, and fortunately doesn't require a lot of oversight. We are fortunate that our business has a lot of buzz around it and my main focus is to be an ambassador for the brand as well as the coworking industry.
How did you get started?
I built our facility last year as a corporate office for my organizations. I had planned on occupying a portion and then leasing the rest traditionally. I was then made aware of coworking and shared office space and decided to go full-steam into that industry with the building. I now only have a small percentage of the building for myself and have opened up most of it for our members.
What have been some key factors in your organization's growth?
Coworking is a relatively new industry, especially here in the suburbs of Dallas. Being only 5 miles from DFW airport, our town is home to a huge number of mobile and home based workers who want to get out of the coffee shops and home offices. Once they learn of our month-to-month memberships, they sign up on the spot.
What do you use MoonClerk for?
Our payment system is comprised of Moonclerk for our recurring payments and of course Stripe as the back-end processor. Our business model is all about simplicity and ease-of-use, so having embedded payment forms right on our website was a perfect solution for us. We are basically like a SaaS business in that the use of our building is a monthly membership and not a lease. MoonClerk allows my members to manage their payments and subscriptions without me being involved.
What made you decide to use MoonClerk?
I use Squarespace for our website and when looking at keeping my payments within their website, they recommended MoonClerk. I couldn't be happier because MoonClerk does everything I need.
What do you like about MoonClerk?
The ease-of-use and the reporting is fantastic. The branded payment pages and embeds make it look like I have an entire backend team running our website, when the truth is I simply create a form, embed it, then receive emails stating a member just created a recurring plan and/or made a payment. I love it.
How has MoonClerk improved or helped your business?
Having just opened for business 5 months ago, I started using MoonClerk from the beginning. I have a clear picture of my revenue and trends within the dashboard which gives me the ability to see at a glance our growth metrics and revenue streams.
Any advice for others who are in similar industries?
There are many subscription based "all-in-one" software solutions that include recurring payments. However, they seem to be expensive and bloated. I did my due diligence to see if that was the route I wanted to go, and as soon as I found MoonClerk, I knew I didn't need those outside systems. With MoonClerk, I'm able to keep payments on my website and not send my members to another site to create a recurring payment plan.