Customers
Why Hansen Athletics Uses MoonClerk As The Payment System For Their Gym
Dodd Caldwell
5 minutes ago

Darren Hansen, owner of Hansen Athletics, talks with us about how he uses MoonClerk himself as the payment system at his gym and also recommends MoonClerk to his gym consulting clients.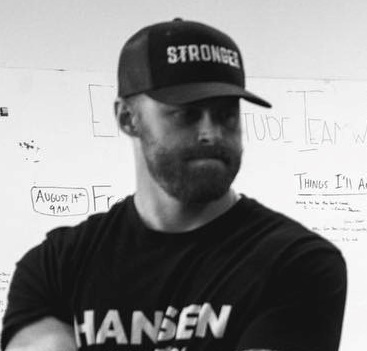 Can you tell us a little about your business?
We are an individualized coaching centric strength and conditioning facility. We work primarily with youth athletes but have clientele ranging from 8 to 75 years old. We also provide remote and online coaching to individuals and high school coaches.
What are your day-to-day responsibilities?
As a small business owner, I do it all! Between my partner and me, we do all of the logistics on the backend, coach 4-5 hours daily, and run the marketing/social media.
How did you get started?
I started coaching athletes and college students at my university when I convinced them to let me run a strength and conditioning program for campus recreation. Over time I started to build my own brand in the online training sector as students left from campus and wanted me to continue working with them. I was also competing nationally and coaching Olympic Weightlifting and had a growing number of people interested in my help with their training. Around 3 ½ years ago I moved back to Idaho and started the gym in my garage.
What have been some key factors in growing your business?
One of the biggest factors in our growth has been consistent messaging and really caring about the level of coaching and interaction we invest into our clients. In the beginning stages we were very flexible and able to move quickly towards opportunities due to our understanding of technology and the use of it in our facility.
What do you use MoonClerk for?
We use MoonClerk to manage all things payment oriented. MoonClerk allows us to keep track of key metrics, keep track of different coaches' revenue, and stay flexible with our clients. At some point in the future, we will also use MoonClerk for remote/digital offerings.
What problems did you have with your previous payment system?
I was using primarily PayPal. It was more confusing on the backend and less flexible. It was taking up too much of my time and was frustrating.
What made you finally decide to use MoonClerk?
The flexibility, ability to brand my payment forms, and the intuitive option to embed directly into your site helped seal the decision for me.
What was your experience when getting started with MoonClerk?
I picked the MoonClerk system up very quickly and had no problem getting it rolling. I was also able to bring my business partner in as an administrator, which helps us work as a team.
What specific features do you like most about MoonClerk?
I love the ability to brand my payment forms and share them simply with a link.
MoonClerk's tiered, scaled pricing options makes it very appealing to first get started. We now are up in the higher tiers, but in the beginning it was very affordable to us, even with minimal revenue. I love the ability to create forms quickly from my computer or phone and instantly send them over to someone with a link. You can run all of MoonClerk from a mobile setup if you'd like. The subscription features are fantastic for gyms as well.
How has MoonClerk improved or helped your business?
MoonClerk has allowed us to be flexible and agile with our payment opportunities with our clients. Our business has grown substantially since inception and MoonClerk has helped us do that without any growing pains.
Would you recommend MoonClerk to others?
Yes, and I already have. I consult other beginning gym owners and MoonClerk is one of the systems I have them put into place from the very beginning. It's a no brainer when it comes to flexibility and custom payment options.