Customers
Why Summer Dey Uses MoonClerk To Handle Payments For Her Coaching Ministry
Dodd Caldwell
August 23, 2022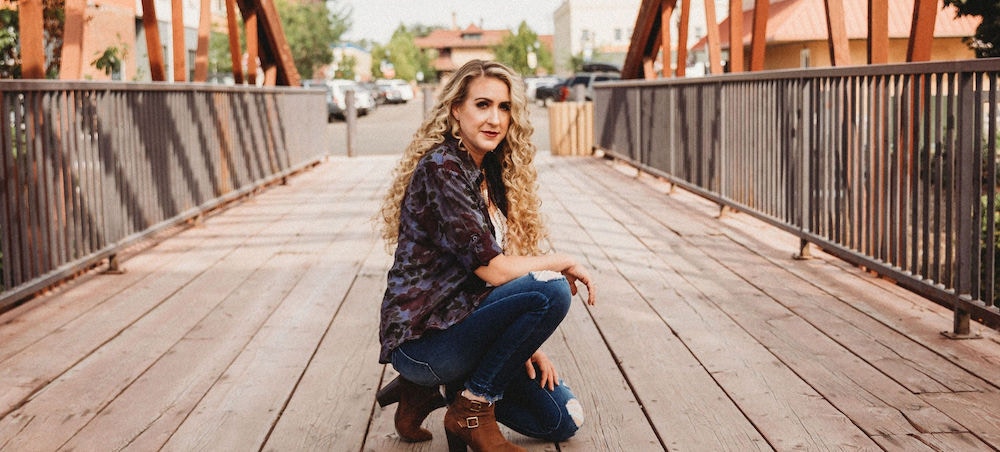 Summer Dey talks with us about why she uses MoonClerk to handle payments for her faith-based ministry, Fear Into Faith.
Can you tell us a little about what your organization does?
Fear into Faith is a global ministry dedicated to empowering Christians to step out of fear and into faith to become a bold and unstoppable force for God. While we are living that mission on a daily basis through our coaching programs, online challenges and in-person events, we have a simultaneous goal of empowering 1 million church-going Christians to read the Bible cover-to-cover.
What are your day-to-day responsibilities?
My day-to-day responsibilities vary and are many. My husband, Marcelo, and I lead a growing team of Kingdom-focused souls in various tasks, to include but not limited to coaching men and women to step out of fear through Summer's proprietary trainingm program, running Facebook challenges, organizing content, directing marketing and administrative teams, and planning and executing online and in-person events several times a year all over the nation.
How did your organization get started?
In April 2020, I finished reading the Bible cover to cover for the first time. My goal was to finish it in one year, it took me two. When I finished, I felt God telling me to do it again and this time to hit my goal.
So… I did a Facebook Live to see if anyone would want to read the Bible with me in a year and hold me accountable. I was hoping to find five friends to read with me. Before I finished that Facebook Live, I had more than 20 women wanting to read the Bible with me. To my surprise, those women began to share my video with their friends and by the end of that day we had over 200 women join. Then, in the days to come, it jumped to 1,000, then 2,000, and then 4,000!
On July 13, 2020 we started the "Fear Into Faith 52-Week Bible Challenge" with over 6,700 women. And to be honest with you - I was freaked out! I cried out to God on my bathroom floor and told Him all the reasons why I was not qualified to lead thousands of women through reading the Bible. God was so gentle with me at that moment. He told me that He had made me a "gatherer of people and a natural encourager," and all He wanted was for me to encourage as many women as possible to read His word cover to cover and He would qualify me for all the rest.
What have been some key factors in your organization's growth?
I'm sure this comes as no surprise, but the main key factors are stepping out of fear and having faith that as we continue to step out, God will continue to be one step ahead of us with the next step AND as I already alluded to … including God in all we do as an organization. From how we operate as a family that runs a quickly-growing large organization, to how we are in relationship with our employees, clients and volunteers, to how we handle ourselves in the marketplace, God is at the center of it all.
What do you use MoonClerk for?
We use MoonClerk daily to process our client membership fees. We also use MoonClerk to process payments when we're running online challenges and are enrolling new clients to our programs. We have been able to maximize our payment solutions for our clients with MoonClerk
How did the problems with your previous payment system affect your business?
Without this flexibility and consistently simple interface, creating a payment link on the fly during an event or challenge was … well a challenge! It was slowing down our enrollment, costing us sales and was hard to track.
Being able to fully customize the checkout process, from the information collected, to having an upfront payment that's different from the rest of the subscription, to customizing the frequency of the payment - these are all very necessary and important to our organization, as we are not a one-size-fits-all-clients type of business.
What made you finally decide to use MoonClerk?
We were looking for a flexible payment solution that could work with our various billing needs. MoonClerk really fit that bill. We are able to easily make numerous payment options in very few clicks of the mouse. We can easily duplicate and modify payment options, subscriptions, and trials. It is a win-win for any coaching platform.
What was your experience when getting started with MoonClerk?
Getting started with MoonClerk was so easy I don't even remember doing it!
What specific features do you like most about MoonClerk?
The ease and flexibility of the platform. I enjoy the trial option, and the multiple payments option. I like how I can have a specific dollar amount as a deposit, then run a different amount for the subscription payments on the back end.
How has MoonClerk helped your business?
MoonClerk has made it easier for our customers to pay what they can afford. Previous payment platforms were too cumbersome, or not at all malleable enough to enable us to create different payment options. With MoonClerk, we're able to easily make custom payment plans for our customers, and ultimately, get paid quickly!
Would you recommend MoonClerk to others?
YES! If you're a small business owner, and like easy ways to get paid, MoonClerk is your platform! It's very easy to create custom plans for almost any occasion!