Customers
How Skowhegan Increased Its On-Time Tuition Payment Rate 4X With MoonClerk
Dodd Caldwell
July 21, 2020

Paige Laino talks with us about how using MoonClerk to automate tuition payments for Skowhegan, the art residency program she works for, increased her on-time payment rates 4X.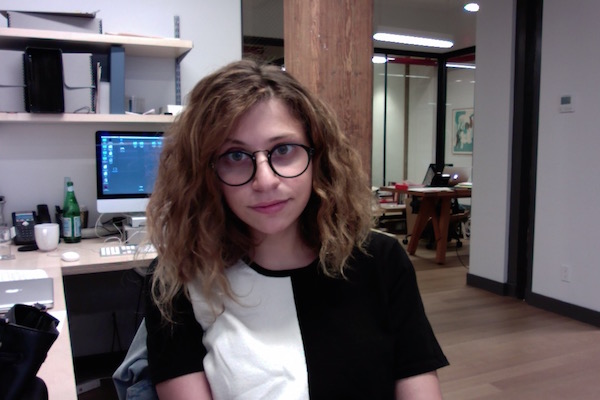 Can you tell us a little about Skowhegan?
Skowhegan is a nine-week residency for emerging visual artists in Maine. Our offices are in New York, where I work.
What are your day-to-day responsibilities?
I don't have a static set of responsibilities, but I take care of most things online or digital.
How did you get started with Skowhegan?
I started as an intern processing Skowhegan's institutional archives two years ago, but then was brought on to help with programs and events involving artist who have gone through our residency. The role is still growing and evolving.
What have been some key factors in your organization's growth?
Our online presence has helped us as an institution connect to our large alumni base, and it facilitates fundraising, but expanding our organization isn't something we're necessarily interested in. Our residency has functioned in much the same way for the last 70 years: each summer we accept 65 artists and 10 faculty artists to attend our program.
What do you use MoonClerk for?
We use MoonClerk to accept tuition payments from each year's participants. The cost of the summer program is $6,000, and while almost all participants get some form of financial aid, it's still quite a lot. With MoonClerk, participants are able to set up their own payment schedules.
Before MoonClerk, did you use another payment system?
The system we had in place was basically a manual system run by my colleague, Elise. We would notify people of how much they owe upon acceptance and Elise would manage their payment schedules. She would call them, send emails, etc. when their payments were late. She would take their credit card information over the phone and enter it into a card machine.
What problems did you have with this manual processs?
Our old system was very personal; in a way, its effectiveness relied on participants appreciating their experience and paying tuition on-time because they were grateful and wanted to sustain Skowhegan. In practice, this doesn't work for a number of reasons, namely because finances change, other things become more important and life is hard in general.
How did these problems affect your business?
Administratively it was just a huge black hole of time. Reaching out individually to each person took a tremendous amount of effort, and in some rare cases our hounding would have to go on for multiple years. Payments were always really slow because schedules seemed flexible.
What made you decide to use MoonClerk?
When we were updating our website, we made an online store to sell our fundraising artist prints. It was a really simple process, and it prompted us to think about other administrative areas that could benefit from an easier online interface. Our site was made on Squarespace and they recommended MoonClerk as an integration for recurring payments.
What was your experience when switching and getting started with MoonClerk?
We're a small and pretty collaborate office, and the interface on MoonClerk was clear enough that everyone could immediately ascertain what was going on and make changes as needed. This turned out to be really helpful–there were definitely some nuances of the payment fields that I wouldn't have considered had I had to act alone. We were also pleased to discover that all the idiosyncrasies we needed were possible within the setup. I think I also had some more specific questions which I emailed to MoonClerk and immediately received thorough, helpful answers.
What do you like about MoonClerk?
I guess we all like that it's just very simple and works without much interference. Once we set it up we basically didn't have to think about it again. We recently set up recurring donations through MoonClerk which also is working well.
How has MoonClerk improved or helped your business?
People actually pay us in a timely fashion with MoonClerk. I think people really respond to automated emails. We announce admissions decisions and financial packages in April, and in the past, by the time the program starts in June, we usually have about 15 people making any sort of payment. This year, the first year we used MoonClerk, we had 63. It was a pretty tremendous 4X increase.
Any advice for others who are in similar industries?
Oh yeah totally. In general, a lot of arts institutions are almost comically antiquated administratively. A lot of this is because of a truly justified reluctance to wholesale adopt new technology but a lot of it is because of underfunding and lack of staff time. I would strongly recommend sitting down and spending time restructuring basic administrative procedures – processes that can be infinitely more efficient in the future. A lot of institutions don't have time, and don't make time, to stop and take that step.
Learn how MoonClerk's school payment solutions can help your school accept recurring tuition payments.